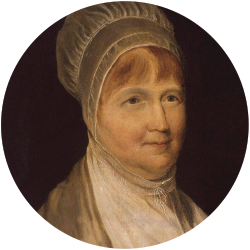 Who is Elizabeth Fry?
We are honoured to carry on the legacy of Elizabeth Fry, a passionate advocate for those without a voice and champion of prison reform for women. Born in 1780 to a Quaker family, Elizabeth Fry worked tirelessly for the humane treatment of prisoners, and was successful in striking reforms, greatly improving the way in which women and children were treated in London's Newgate Prison.
Since 1965, the Elizabeth Fry Society of Calgary has helped hundreds of thousands of women in prison and in our community to find new hope and rebuild their lives.