March 24, 2019
Written by: Selwynne Hawkins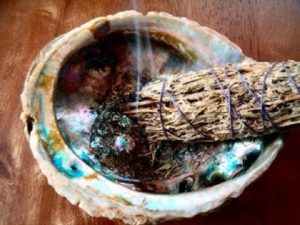 The Elizabeth Fry Society of Calgary's SAGE Emotional Wellness and Employment Readiness program assists women on their journey to personal success. The program is built on Indigenous cultural values that provide support and healing; interactive and experiential learning provide participants with reconnection to their culture. The format of the program includes daily talking circles and ceremony that direct the processes of learning, and women are given ongoing opportunities to engage in various ceremonies and cultural activities. Elders, Knowledge Keepers, and Cultural Resource Persons support building cultural and traditional knowledge.
Each week, participants spend 23 hours with Kachina Raymond-McGillis, the SAGE Coordinator, learning both functional life skills and strategies to promote emotional wellness—including writing, art, and photography. Participants also engage in employment skills that better prepare them for their next steps after SAGE.
For SAGE participants, in-class learning runs in parallel with real-world experiences. The group visits Bow Valley College, where they learn about opportunities for further education. They also take a trip to the YW, where they are connected with the Employment Resource Centre. The final piece of the puzzle is a week-long job shadow where they volunteer as a group, gaining work experience and learning about accountability.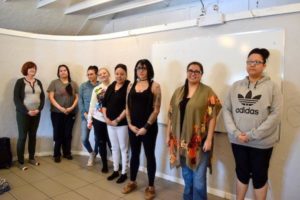 Over the course of the 12-week program, participants change and grow as they develop new skills—and new confidence.
"[The biggest change is] self-esteem," Kachina said. "And having a clear plan for what they want to do with their futures."
The average SAGE participant enters the program with a 9th grade education, which is a significant barrier for those seeking employment. After completing the SAGE program, most participants sign up for courses at Bow Valley College, where they can continue their educational journey and pursue the goals they have set for themselves.
The current SAGE cohort is made up of 15 women—the biggest group Kachina has ever supported—and they are currently in the fourth week of the program. They started with goal setting, then moved into communication, where they learned job interview skills, non-verbal communication cues, ways to give informative direction, and strategies for asking clear, direct questions. They have just finished their third week, where the focus is primarily on emotional expression.
Follow along on our blog and social media accounts for updates on the group as they move through the program.