December 14, 2017
We are pleased to announce the generous support of the TELUS Calgary Community Board and its funding of EFry Calgary's Youth Legal Advocacy Program. The funding is for one year of the program and will provide resources and support for youth involved in the justice system and courts.
Youth without supports are often overwhelmed and confused about the legal processes and options for their charges. The Youth Legal Advocacy Program provides mentorship supports to at-risk youth, and assistance with information and navigation of legal processes. Positive mentorship relationships are important factors in creating resilience and helping youth avoid further recidivism within the criminal justice system.
Community leader and author Sheldon Kennedy visited EFry Calgary to present a generous financial gift to EFry. During his visit he learned about EFry's other programs that are making a difference in our community. Sheldon was able to share his own views on the importance of creating resiliency in youth to contribute to future successes.
EFry is very thankful for the support of TELUS Calgary Community Board and for their recognition of our work. This contribution will enable us to continue to support youth in having hopeful futures.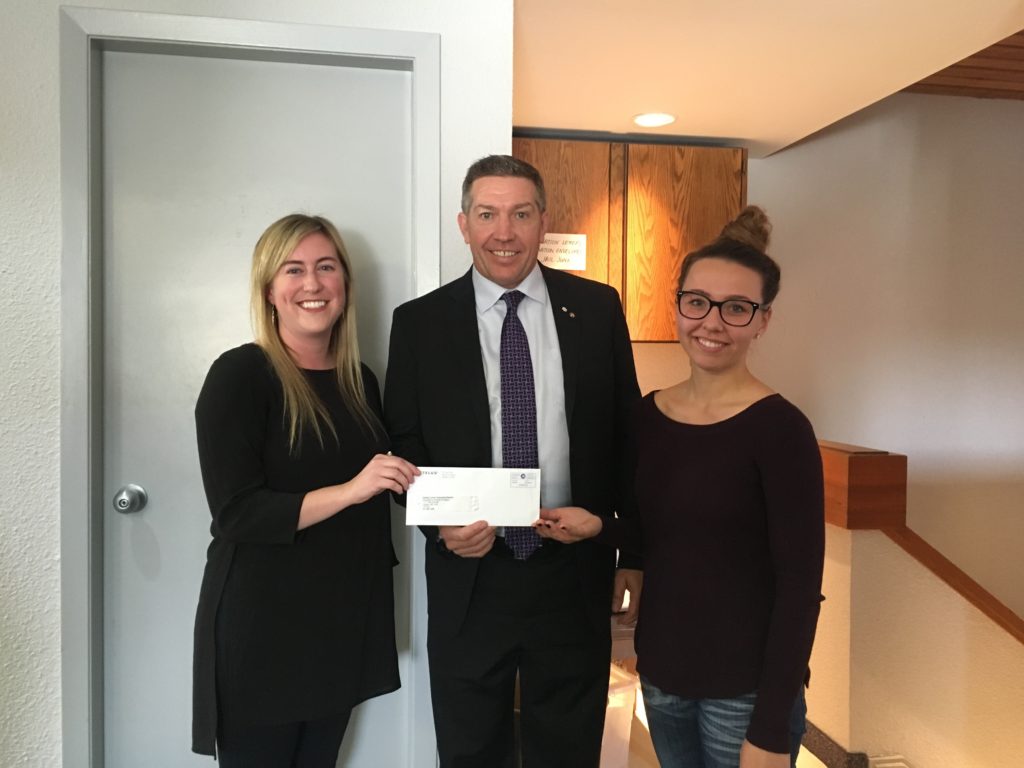 The TELUS Calgary Community Board has donated $6.4 million since 205 to 405 grassroots projects, charities and organizations, and we are pleased to celebrate this new partnership with the TELUS Calgary community.
Thank you for supporting EFry Calgary and making our community stronger.