Register Today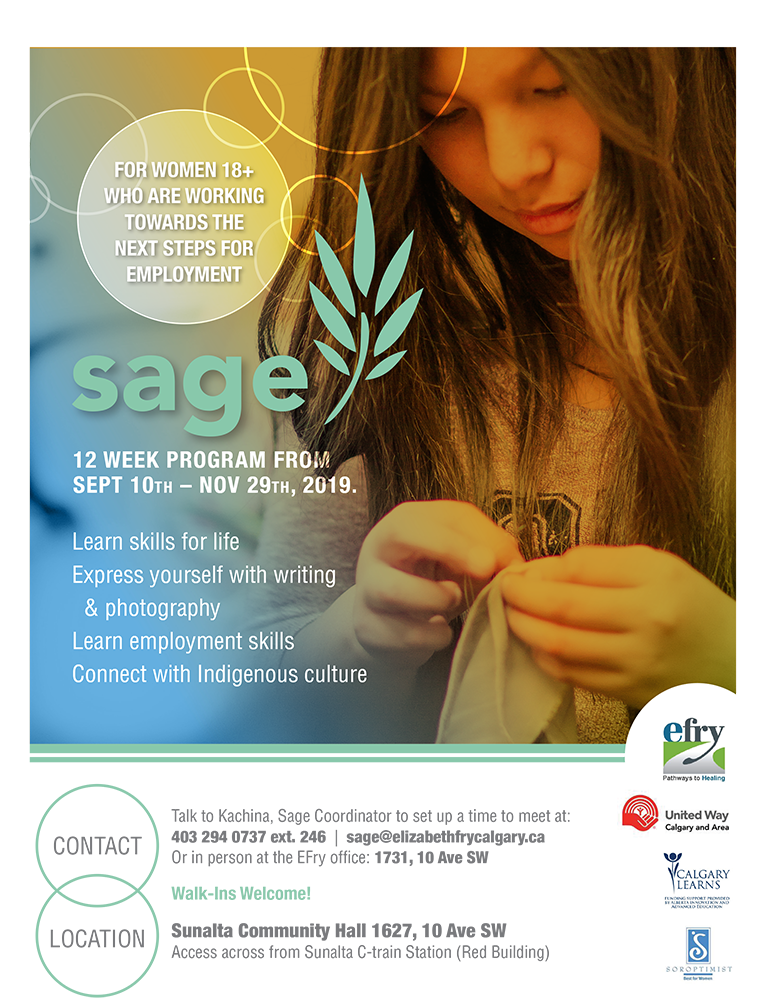 SAGE Emotional Wellness and Employment Readiness program supports women with emotional wellness, Indigenous cultural connection and supports, functional life skills, and preparation and planning towards the next steps of employment.
Many barriers exist for released prisoners attempting to secure employment and through our SAGE program, we assist women on their journey to personal success.
The Elizabeth Fry Society of Calgary SAGE program is 12 weeks in length and provides a cultural foundation that supports women through interactive and experiential learning, expressive writing and photography. Women are empowered with skills to help them on their path towards accessing training, education or employment.