March 7, 2019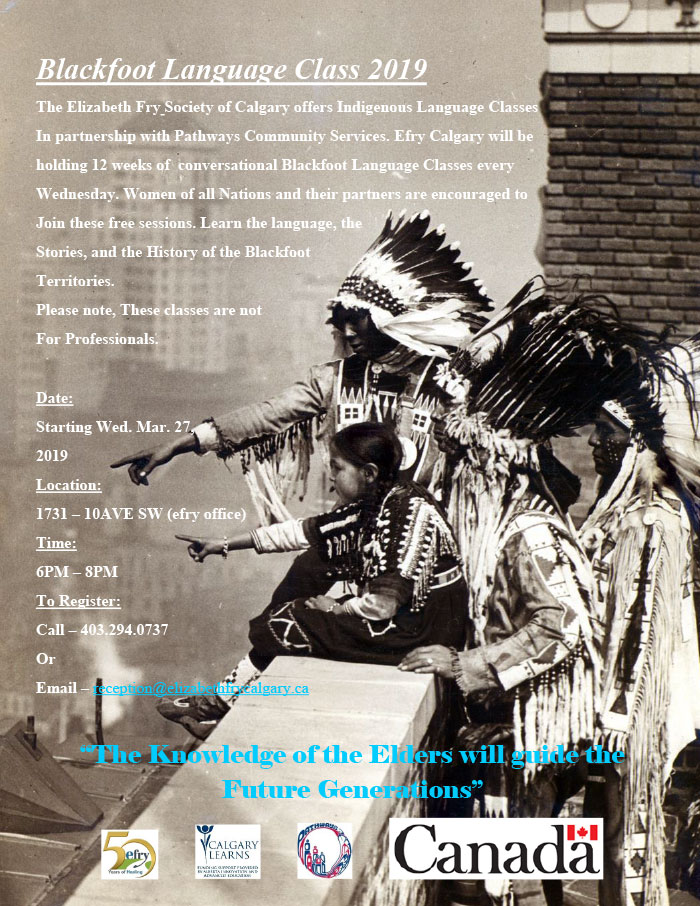 The Elizabeth Fry Society of Calgary offers Indigenous Language Classes in partnership with Pathways Community Services. Efry Calgary will be holding 12 weeks of conversational Blackfoot Language Classes every Wednesday.
Women of all Nations and their partners are encouraged to join these free sessions. Learn the language, the Stories, and the History of the Blackfoot Territories.
Please note, These classes are not For Professionals.
Date: Starting Wed. Mar. 27, 2019
Location: 1731 – 10AVE SW (efry office)
Time: 6PM – 8PM
To Register: Call – 403.294.0737 Or Email – reception@elizabethfrycalgary.ca