February 26, 2019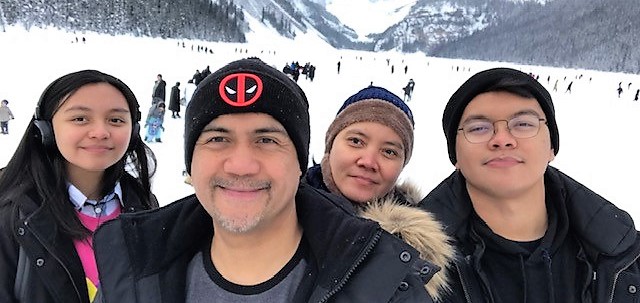 Rowell, his wife Gem, and their children Jet and Jewel. They love the Calgary Zoo and Tuesday movie nights. They're also big fans of good food—including local staple Big T's BBQ.
In October 2011, Rowell moved from the Philippines to Canada in search of a better life for his family. He found work in Rimbey, Alberta, but was not able to apply for his permanent resident card, as he was classified as a low-skill worker. A couple years later, Rowell got a new job: Food Service Supervisor. After a year working in the new, skilled position, Rowell was eligible to apply for permanent residency.
In 2015, when Rowell submitted his application, he included his wife and both of their children. Jewel was only 10 years old at the time, but Jet was 19—making him too old to be considered Rowell's dependent.
So in 2016, when Gem and Jewel joined Rowell in Canada, Jet was left behind in the Philippines.
The Pugal family searched for a way to bring Jet to Canada, but they were up against some sizeable obstacles.
"Besides the numerous misinformations and misdirections, we were faced with the problem of financial difficulty because some of the immigration advisers or consultants we [went] to exorbitant fees," Rowell said. "And they [could] not even gave us an assurance that my son will be here."

Armed with questions, Rowell and Gem attended an information session at the Centre for Newcomers. Nicolle, Regulated Canadian Immigration Consultant and Immigration Legal Advocate for the Elizabeth Fry Society of Calgary, was one of the speakers. After hearing part of their story during the Q&A portion of the evening, Nicolle approached the Pugals to discuss further.
"We felt very relieved and grateful when we had spoken to Ms. Nicolle because of her sincerity and her willingness to help," Rowell said. "She gave us straight-forward answers. And not to mention, on top of that, EFry services are [free]."
As it turned out, Nicolle had good news for the Pugal family. She told them about a Citizenship and Immigration Canada (CIC) proposal to change the age of eligible dependents from 18 to 22 years of age—which could make 19-year-old Jet eligible again.

Immigrant Legal Advocate Program
The Pugal family watched closely as the CIC—which had since been rebranded as Immigration, Refugees and Citizenship Canada (IRCC)—moved closer to raising the age limit. Rowell contacted Nicolle in the summer of 2017 when it became clear that the IRCC was going to
confirm the amendment.
"We communicated constantly, and she suggested that we should prepare all the necessary paperworks and all requirements so that when IRCC finally confirm[ed] the amendment, […] we immediately submit my son's permanent resident application," Rowell said.
The new maximum age of qualified dependents came into effect on October 24 th , 2017. Jet's 22nd birthday—which would have made him ineligible again—was only 58 days later.

"The biggest challenge we had [was] timing," Rowell said. "Ms. Nicolle 's suggestion to prepare all requirements and paperworks even before the new revision takes into effect, was very smart, effective, and timely, to say the least."

Jet arrived in Calgary this December, just in time for his 23rd birthday.
"All of us are very happy, thankful, and [we feel] blessed that after eight loooong years [sic], we were finally able to celebrate my son's birthday, Christmas, and New Year's together as a complete family."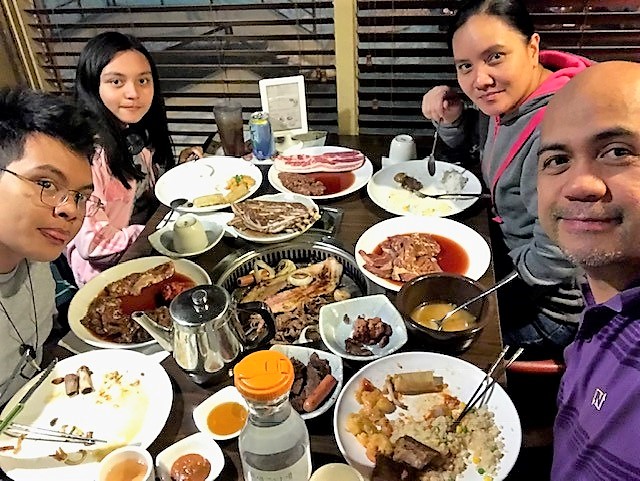 The Pugal family, together at last, is now planning to apply for Canadian citizenship.

"We will be forever grateful to this organization," Rowell said. "To Ms. Nicolle, and to all the staff, employees, volunteers, contributors, that [comprise] the EFry Society of Calgary."
Follow this link to learn more about the Immigrant Legal Advocacy Program.