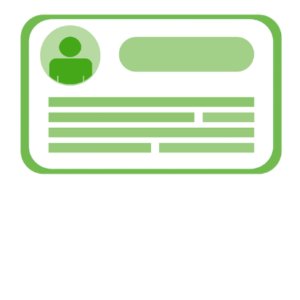 Written by: Selwynne Hawkins
Alberta ID, birth certificates, health care cards, and Status cards: these basic forms of identification are often taken for granted. These unassuming pieces of paper or plastic can open many doors—including health care, employment, and housing. So, for women offenders working toward successful reintegration, ID is a critical piece of the puzzle.
Barriers to service
The staff at the Elizabeth Fry Society of Calgary often refer clients to systems and agencies who provide various forms of support, including health care, housing, and basic needs items. But, without ID, women offenders face additional obstacles in accessing these essential resources. For many women, a lack of identification limits the options and their ability to reintegrate effectively within the community. Some of the restrictions are based on valid requirements to provide services and ensure that the individual appearing for services is the person they indicate they are. In some cases, our partners have been flexible and have accepted a photo accompanied by a letter from our organization to overcome this barrier. However, in many cases, the requirements are put in place to prevent identity theft.
Obtaining ID
Though some forms of Alberta identification are free, others are not. An Alberta Identification Card costs around $50, and a birth certificate costs $20 plus registry service fees. Sometimes, ID applications require a permanent address, and sometimes the application process is prohibitive in other ways. For these reasons, ID cards aren't always accessible, and it can be difficult for women offenders to obtain identification.
Elizabeth Fry Society of Calgary's Prison Community Outreach Program(PCOP) assists women in jail with pre-release planning, which includes obtaining Status and Alberta Health cards and beginning the process for a birth certificate. Because the birth certificate application is not free, clients must complete the process with the jail or with an ID clinic.
Once released, there are two government ID clinics in Calgary: one located at the Mustard Seed and one at the Sheldon M. Chumir Centre. Here, clients can get assistance with photo ID, birth certificates, and Alberta Health cards. Because of the costs associated with each type of identification, these clinics are limited in the number of clients they see. The Mustard Seed takes around 30 clients per month, and the Sheldon Chumir ID clinic accepts only the first five people of the day—meaning clients have to line up as early as 7am.< These processes exist, but they can be inaccessible, slow, or inconvenient, turning identification cards—a seemingly trivial consideration—into a significant barrier for women seeking successful reintegration.