Beading on the Path to Healing
Written: by Wes Lafortune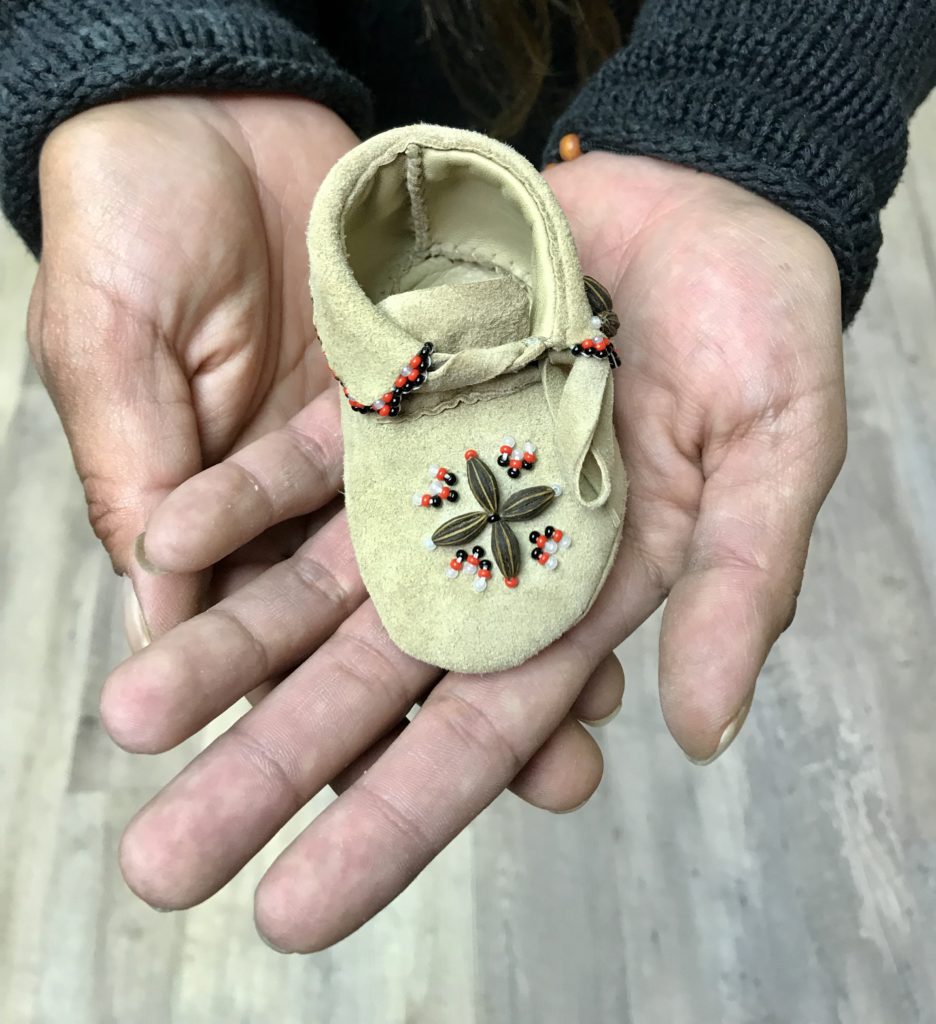 Elizabeth Fry's Indigenous Program Coordinator, Barbara Smith gently cups a tiny beaded moccasin in her hands adorned with wolf willow seeds. It conjures up memories of her own childhood on the Piikani Nation where her grandmother first introduced her to beading at the age of nine.
Barbara later relocated to Calgary but spent many hours on the Nation with her grandmother where she learned more about their culture.
"All I knew is that I loved this woman," recalls Barbara.
Her respect and admiration of her grandmother's beading piqued her own interest in learning the craft. She apprenticed the skill by learning basic stitches until she established her own unique signature beading style.
That introduction to traditional beading has led Barbara on a long journey of learning and becoming an accomplished and well known skilled beader in her community. Many dancers are wearing Barbara's work on their regalia on the powwow scene.
Barbara eventually brought her skill to the offices of Elizabeth Fry Society in Calgary where for the past five years she has shared her wisdom and taught hundreds of Indigenous and non-Indigenous women alike how to bead and create cultural crafts including pouches, necklaces and moccasins. The women not only learn how to bead, but learn the history behind the craft and gain cultural pride as they master their own personal skill.
"It can be entrepreneurial," says Barbara referring to the finished pieces which
are highly prized and valued in both the Indigenous and non-Indigenous community. Yet what is obvious when listening to this proud Piikani woman talk about this tradition is not about commerce, but the healing that occurs when women, many who have experienced significant trauma in their lives, join this group and and find a place of acceptance.
"They build a safe place," she says. "It's our community."